high mast, garden lights india, farm house light, lighting manufacturers, street, floodlighting manufacturers, structural floodlighting, monument floodlighting, area floodlighting, signages, marble statues, garden furniture exporters, decorative accents india, lighting, lighting solutions india, lighting consultant india, electrical panels india, electrical contractors india, steel poles, decorative poles, cast iron poles, galvanised poles, tubular poles, high mast lighting, outdoor lighting manufacturers, architectural lighting

Outdoor Architectural Lighting


Cast Iron Poles, Aluminium Poles, Bollards etc.

Commercial and City Street Lighting

Street Lights, Polygonal Poles, Galvanized Poles, Swaged Poles (3 mts to 14mts.)
Stadium/ Parking / Deck Lighting
Stadium Lighting, Tennis, Basketball Court Lighting

Floodlighting Facade Lighting, Structural Floodlighting, Monument Floodlighting, Softscape Floodlighting.

High Mast Lighting


Fixed, Hinged and Raising & Lowering type from 6 mts. to 45mts.

Communication Towers


Towers for various Telecom Sectors like Telephone, Mobile, Radio Networks

Chimneys


Steel Chimneys upto height 45mts.

Signages


Display / Logo Masts from 9m to 20m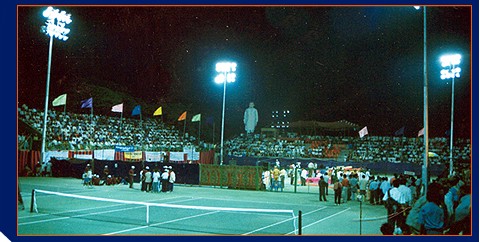 CONCEPT LIGHTING Solutions Ltd., is primarily an organisation that offers comprehensive solutions on to the various kinds of lighting requirements from 'concept to commissioning' stage, keeping in view the functional and aesthetic requirements of the installation. The lumpsum turnkey contract services offered by CONCEPT LIGHTING Solutions Ltd., on 'single source responsibility' basis not only extends complete comfort to the client, it ensures mitigation of all performance risks as well.